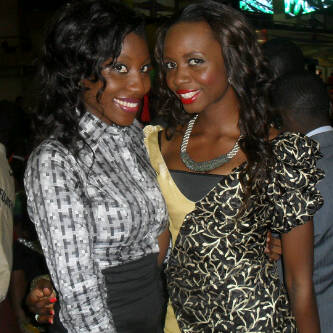 Two weeks after but it feels like the same day. The moment the news in that DM changed my life and the lives of so many others...
Should have written this since but I just couldn't bring myself to...
But today, I remembered you Ini. Not that I don't remember you on every other day.....but there was just something about today's memories that made me realise that even if you aint here with us no more, you would always live in hearts. Always..
Remember when you would tell me to give up on trying to shake my butt that there's nothing there, well today I went for a party and I shook it. And it shook! Well!! Two dudes said so anyway. So yes dear. I'm getting there. Its growing. :D
And then remember my silly Lynxxx crush?? Yes those days when I would want to die just so that he could RT my tweets..and then you would laugh at me silly and tell me to give up and stop jonzing. Yea. I've given up now. Some sharp yoruba babe has locked him down. No more drooling for me. :(
I miss you Ini.
I miss you bad.
But you know what....I'll be happy...cos I have a whole lot more memories to hold on to. :)
So enjoy my darling. Enjoy this perfect blissful rest in Lord. Enjoy all the attention he's giving to you...Cos in the end, when we are all done with our work here on earth, we are coming over!! And it won't be all about you. :D
But then again, its Baba God. Our heavenly Father. There would definitely be more than enough heavenly loving and attention to go round :)
Sleep well Ini Asu.
I love you. :* :*